Free English Courses in London - London
Thursday, 13 June 2019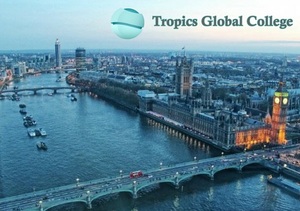 Contacts

Zaharah Koroma
Item description
If you are looking for free English courses, Tropics Global College offers you this!
ESOL English classes are free and available in the Greenwich area with certified teachers.
ONLY £40 of admission fees will be charged. This will allow us to create your file because it is sent directly to the academy as soon as the documents are completed in full.
2 course time slots are available depending on your level.
Level 1
- 10am-12pm
- 12:00 to 2:00.
Level 2
- 10am-12pm
- 12:00 to 2:00.

There are therefore different levels and the possibility of having classes every day for a month. Your level will be evaluated through a test that you will take on the day of your registration.
If you wish, you can register for a period of 3 or 6 months (with a complete program of the desired level) in order to benefit from the "Student Oyster Card" which offers you a 30% discount on your trip or the NUS card which gives you discounts between 10-50% on cinema, restaurant, shopping...
If you are unable to come to the reception desk, you can register ONLINE on the website "www.tropicsglobalcollege.co.uk.

If you would like more information, please do not hesitate to contact us.
You will find the school's address below:
Tropics Global College
5 Greenwich Quay
Clarence Road
SE8 3EY.
The nearest station is "Cutty Sark" on the DLR.