Cuisine Chef required for private household in Toronto, Canada - London
Thursday, 3 December 2020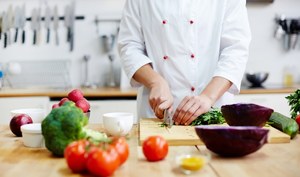 Contacts

Plart
Item description
We are looking for a top Chef that love to cook at the highest standards able to follow the family food dietary requirements. 
The position is starting in January 2021. 

You need to be:
-An extremely talented chef with an amazing taste and finesse. 
-Capable to prepare the highest standards dishes in few hours including a wide range of vegetarian dishes. 

The duties and responsibilities will be

-Menu planning
-Shopping for ingredients
-Preparing and cooking meals for their Principals
-Clearing away and cleaning the kitchen

Please do not apply unless you are happy to frequently travel with the principal and have a valid passport (i.e. you are ready to live in Canada).

If you feel this could suit your long-term plans, please apply. 

Salary is based on experience. 

Please send a cover letter explain why you are the right person for this role.