Siberian Cats and Kittens for sale... - London
Sunday, 6 March 2016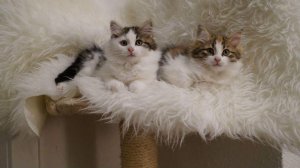 Contacts

jessica
Item description
Introducing our stunning little bundles of wonderful Purrfect Little Siberian Forest Kittens.Weaned onto a high grade nutritious diet of Royal Canin dry food. Fed on only the best, no expense spared to ensure the best possible start in life.
They're eating & drinking independently & are fully litter trained.
Treated against fleas, worms & mites using effective veterinary products to prevent infestations of any kind.Extremely tame, playful & affectionate. Enjoy attention & human contact due to being handled since birth. Amazing temperaments with unique "personality plus" characters.
Socialised amongst children from all age groups
Great around other pet animals.If you would like to offer a loving home where these amazing little creatures can live the pampered life styles to which they are well accustomed, please do contact us.