London Media Post Production - London
Tuesday, 31 January 2017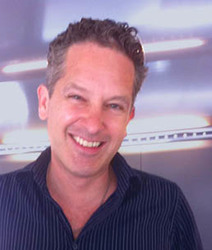 Contacts

Kevin Cousineau

0207 060 7471
Item description
OUR SERVICES

SPOKEN WORD & STUDIO ADR

We record studio ADR as well as mobile ADR so we can come to you to record ADR! We can record voice narration which is mixed in the dubbing theatre on the mezzanine floor of our voice over studio in SoHo, London. This is ideal for making voice over recordings for use in advertising. The largest room in our sound studio is able to accommodate up to twelve people with microphones positioned for voice recording.

AUDIO RECORDING

Our experience, creativity and flexibility to extends to audio in both stereo and 5.1. In our SoHo studio we have three acoustic spaces including an ADR studio & large Foley studio with 5 metre high ceilings.

SOURCE CONNECT

In our London voice over studio we use Source Connect voice recording, allowing your artist and director to be in different cities (or even continents) and broadcast quality sound to be sent via the internet and recorded onto our pro tools HD 12 system.

FOLEY AND SPOT EFFECTS

Here at our London audio post production studio we have a large Foley space and can be equipped with everything you might need to add additional sounds, from doors opening to giant tubes crashing around! Our audio post production company in Soho have access to experienced Foley artists and mixers to provide an enhanced effects soundtrack.

SOUND EDITING AND TRACKLAY

No film or TV series is complete without a great soundtrack, and this requires top quality sound editing. We can check the quality of location sound and then use our creativity and experience to mix the raw materials into an outstanding soundtrack. Sound mixing and mastering takes place in our mezzanine floor control room and dubbing theatre.

DELIVERY

We are able to offer deliverables on any form from Dolby E AC-3 encoding to the latest AS11 delivery requirements stipulated by the DPP. We offer BluRay and DVD authoring as well as classic VHS. We can deliver traditional tape based transfers including Alchemist standards conversion. We duplicate master CD's DVD or USB's. We can design the packaging for you or work with a brief for a in house design.

AUDIO RESTORATION AND ENHANCEMENT

Our sound post production studio in London offers professional digital restoration to restore any audio in any format to its highest fidelity. Our clients are UK wide and our audio restoration services have been used by the judiciary.