Ladies, let me Bathe and Massage You with a Happy Ending for FREE - London
Thursday, 23 March 2017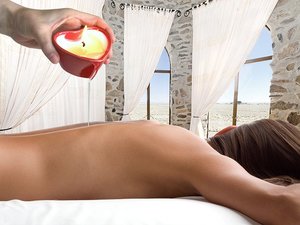 Contacts

"Towel Lover"
Item description
Hello! My name's Trevor, I'm 67 y/o and In live near Willesden Junction station.

I would like to invite you to be my guest as I bathe and pamper you, then give you a long, slow, full-body massage with a happy ending.

Here's what I have in mind.:

First, we meet somewhere public (eg Costa) for a coffee to chat and get to know each other.

Second, we return to my home, where I'll slowly bathe you, gently but thoroughly washing every inch of your body.

Third, I'll massage you dry, initially with you standing; then I'll ask you to lie down on the massage table while I finish drying you, massaging every contour and crevice with the towel.

Fourth, l will give you a long. slow therapeutic massage with oil, to get you used to the feel of my hands on your body, and to establish trust and rapport.

Fifth, and only when you are ready, I will begin the more erotic part of the massage. During this time I will concentrate on your breasts and groin area, and you may climax at least once during this phase.

You should expect the massage to last around two hours, so we won't need to hurry.

No fees expected or offered. This is purely for fun, and your pleasure.

And just to make it clear, I am NOT offering or expecting sex under any circumstances. This is all about you: my pleasure will be in pleasuring you with my hands! . So if you desire, I can continue to massage you until you cum, and continue to cum, until you are completely satisfied.

When you reply by email please change the header of your return email to "Bathe and Massage Me" - so that I know you're real and not phishing or trying to spam me.

I don't travel; host only. Strictly ladies only (men need not bother enquiring). This is a genuine offer, and I would appreciate genuine replies in return.

I promise there are none of those annoying and scam "verification" sites involved.

As soon as I hear from you I'll send you my mobile number so that we can arrange our time together.

I am free on most days and evenings of the week, so please email me if you are interested.

Thanks for taking the time to read this, and enjoy your day.